With a population of almost 9 million, Lima is an absolutely massive city and we were dazzled by the sheer expanse of lights as we flew in at night. It's hard to believe that one city could hold more than a third of Australia's entire population!
Arriving into the 'big smoke' was quite a shock to the system after spending most of the previous week in the peace and tranquility of the Amazon. The crowds, crazy traffic, bright lights, noise and strange smells were all a bit overwhelming at first. But we soon settled into the pace of city life again and enjoyed being back in civilisation.
A Bad Reputation
Many travellers don't rate Lima very highly - mostly due to its predominantly overcast skies, pollution, sprawling slums and dirty dangerous streets. In fact we'd been forewarned by quite a few people to be extra vigilant in Lima and heard stories of taxi muggings, kidnappings, carjackings and cellphones stolen at gunpoint.
One traveller told us of how they witnessed a woman walking down a busy street in broad daylight with expensive long boots on, when two guys simply lifted her up, while a third guy stole the boots clean off her feet. We couldn't imagine a city with such brazen and desperate criminals and were somewhat apprehensive about spending a lot of time here. So we chose to spend a long weekend exploring the relatively safe coastal suburbs of Miraflores and Barranco.
Miraflores
Miraflores is an affluent residential and shopping district, situated on the cliff tops of Lima overlooking the sea. It is home to Lima's most exclusive restaurants, hotels, cafes and bars and as such has a noticeable security presence. Parque Kennedy is the heart of the suburb and it hosts a daily art market that is well worth a stroll. It's a safe refuge for many of the suburbs stray cats, which the locals lovingly care for with food, water and cuddles.
Miraflores also features an upmarket shopping mall, Larcomar, built into the imposing cliff face – it's so well hidden from the street that you could easily walk past it without knowing it was there.
It felt strange wandering through the decidedly western looking mall with its sparkling lights, glittering clothes and high-end design stores. It was so far removed from everything we'd seen to date in South America and was in stark contrast to the poverty in other parts of Peru.
Another interesting thing to do in Miraflores is to try tandem paragliding. The take off point is situated a short walk from Larcomar on the edge of the cliffs. Although we didn't try it, it looked like a great way to take in the coast of Lima from a bird's eye view.
Barranco
Barranco was once the city's prestigious seaside resort and is scattered with old mansions and colourful houses although sadly many are now in a state of decay and disrepair. These days the district houses a lot of wealthy Limeños, their cliff side estates secure from the prying masses behind gates and guards.
The streets around Barranco have a distinctly bohemian feel, with many art galleries, cafes and cool street art adorning its walls. One art gallery that we wanted to see was the Mario Testino photography gallery, but we were disappointed as it was closed on the day we visited.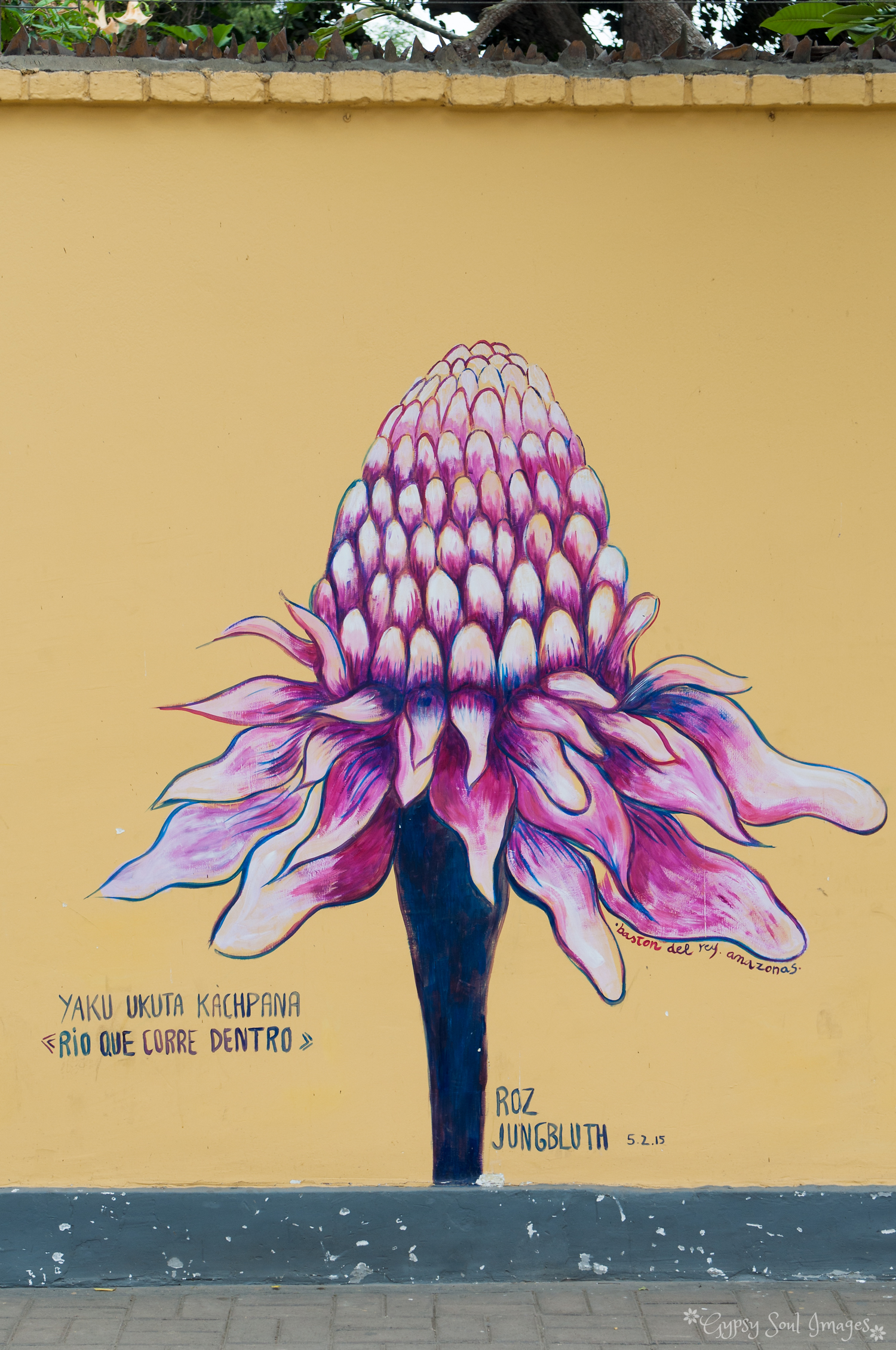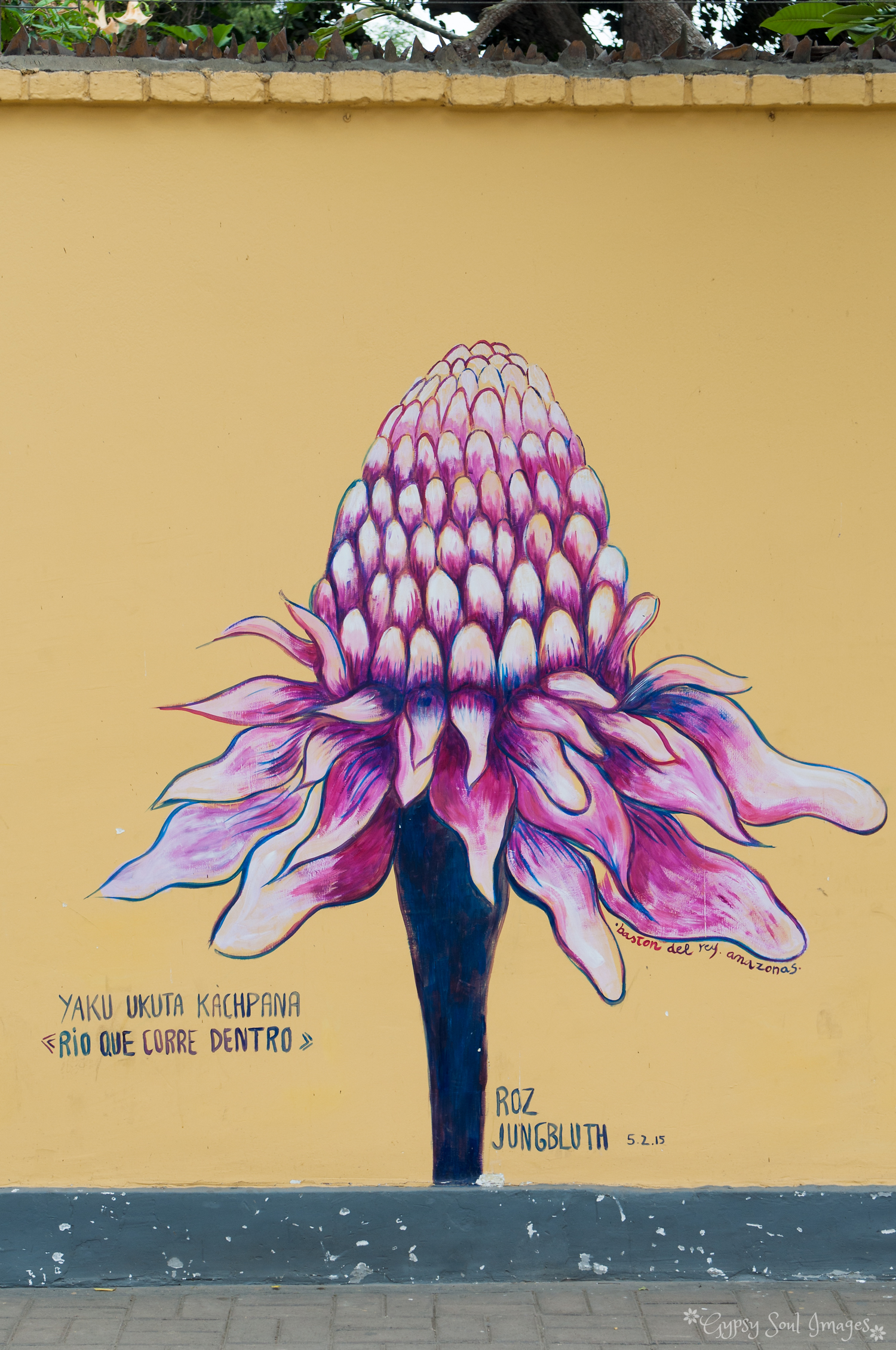 In the evening it was fun to wander around Plaza Municipal in Barranco, watching the street performers and sampling its restaurants and bars.
By chance we were in town for Halloween and were lured into the nightclub scene, although quickly found that it was mostly salsa territory, which is not really our thing. We did however discover a variation of the Pisco Sour that we both enjoyed, called the Maracuya Sour with lashings of passionfruit – delicioso!
Meandering the Malecón
Miraflores and Barranco are connected by a pedestrian path called the Malecón, a pretty walk along the coastal cliff tops, adorned with perfect parks and manicured gardens.
We thoroughly enjoyed walking the length of the Malecón' taking in the sea views, watching the paragliders catch the afternoon breeze and saw a spectacular sunset over the Pacific.
Overall even though we didn't venture far and wide in Lima, we enjoyed our weekend in the city and could recommend spending at least a couple of days there to sample its seaside suburbs.
We've since heard from other travellers that the free downtown walking tour was excellent, which would be a great way to explore the city centre with a local in the safety of a group.
Where we stayed
For our stay in Lima we found a cosy studio apartment in Barranco through AirBnb. This was our first experience using AirBnb in South America and it was seamless. Our host met us with a warm welcome, handed over the keys, instructions and gave us recommendations and information about the area.
The location of the apartment was fantastic, being in a quiet street, close to the supermarket and laundromat and only 5 minutes walk from all the bars and restaurants of Plaza Municipal. We felt very safe in this part of Barranco, as it had a strong security presence due to its proximity to an exclusive private school.
The studio while cosy was very comfortable, had good wifi, and was well maintained and secure. We would definitely recommend staying there if you are looking for a quiet cosy apartment close to the action of bohemian Barranco.